Create an effective culture.
Most organizations with developers and operational staff aren't organized to adopt the processes and tools they need for continuous software delivery.
BlueMetal's DevOps offering unites people, processes and tools to drive automation, collaboration, velocity and IT governance around your most critical software — from design to development and deployment.
What is DevOps?
DevOps is a set of principles that aims to successfully join operations and development engineers, enabling collaboration throughout your entire software lifecycle. This breaks down silos to increase efficiency, stability and reliability.
Improve digital experiences.
Provide your organization with software as a service solutions that work on any device while offering frequent release cycles to engage customers and employees. This will help you deliver a more secure, reliable and engrossing experience while allowing you to focus on your business.
A better way to deliver software
Let our experts assist you in the design, development and operationalization of modern SaaS solutions that move your business forward.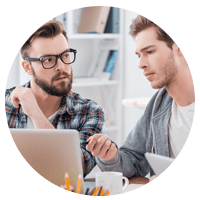 Drive innovation.
Provide continuous delivery by automating your software product lifecycle, creating a reliable platform for innovation.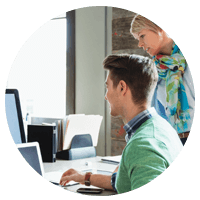 Scale with ease.
Boost efficiencies across your organization with scalable microservices and bring software products to market faster.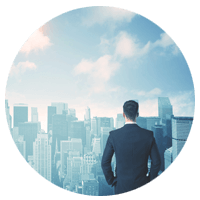 Thrive in the cloud.
Help your business run smarter using a cloud platform for on-demand compute, storage and advanced application services.
Find out what DevOps can do for you.
Achieve a real-time business with solutions that automate and deliver better experiences.