Better connections — at every phase
BlueMetal's Customer Relationship Management (CRM) services help you better understand and improve the customer experience in real time, from inception all the way to ongoing support.
Engage customers more effectively.
Our solution for Microsoft Dynamics® CRM boosts productivity and allows your staff to deliver a superior client experience. It also empowers managers to track developments, support deals and drive best practices across your enterprise, enabling you to:
Spend more time selling and less time preparing.
Gain visibility into your customer lifecycle.
Engage clients around more strategic deals.
Plan, execute and measure marketing activities.
Address issues before they occur.
Traditional CRM systems are reactive, forcing you to navigate multiple layers to troubleshoot problems. BlueMetal's solution for Microsoft Dynamics CRM is powered by connected-field and device-enabled services, along with the Azure® cloud platform.
These next-generation technologies deliver field service management with real-time data through Internet of Things (IoT)-based telemetry, metrics and predictive analytics. This helps you:
Proactively deliver services.
Know how and when customers are using products.
Engage on deeper levels with customers.
Improve overall service-level performance.
We offer solutions for every environment.
Whether you need a new CRM implementation, upgrades, migration services, current instance remediation or modern application development, we'll craft the perfect solution that aligns with your goals and keeps you competitive.
Break down silos and increase efficiencies.
Mobile access and customizable workflows for every role — from marketing to sales and services — means everyone gets a full line of site into your customer and product lifecycle experience under one view.
BlueMetal drives real business results.
Leverage our proven approach to craft the perfect CRM solution and maximize your return on investment.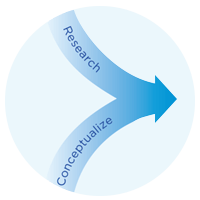 Create your vision.
We work with you to assess your challenges, current methods and desired outcomes, building a vision for the future.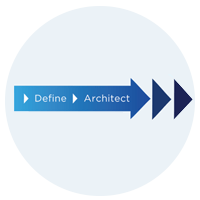 Design the solution.
Move forward confidently as we craft your solution, defining a strategy that will enable a flawless execution.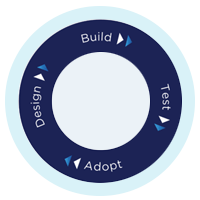 Execute the goal.
Champion the vision you created with solutions, beautiful in both form and function and optimized for security.
Drive innovation.
Take your organization forward with future-ready modern applications that can integrate with your CRM system to enhance performance and improve overall business visibility.
Boost customer engagement and loyalty using analytics-driven personalization through Intelligent Applications. And with Modern Business Applications, you'll deliver smarter ways for employees to connect, collaborate and stay productive.
Understand customer sentiment.
Today's tech-savvy customers are more connected than ever before. Integrate your CRM system into social media feeds, empowering you to:
Pivot to meet customer needs in real time.
Make more informed business decisions.
Switch to a customer-centric business model.
Use intelligent data to explore new opportunities.

The Microsoft difference
Insight's partnership with Microsoft is more than 25-years strong. That's why we've mastered optimizing its industry-leading solutions. Leverage our Microsoft Dynamics CRM Online bundles for streamlined installation, configuration and ongoing support at a more sensible price.
Master the customer lifecycle.
See how Insight can help transform your CRM system to improve your products, services and customer relationships.