Unleash your students' potential
To get students ready for the real world requires world-class education technology — the kind you get from Insight, Intel and Microsoft. Through our partnership, we offer industry expertise, powerful learning devices and tools that fit any education budget.

To unleash each student's potential, Microsoft and Intel offer a range of devices with the power of a PC and the mobility of a tablet. Add in Microsoft's training and professional development tools, and you get a complete solution — allowing you to deliver a fresh and effective approach to education.
Talk to an Insight education specialist to learn about our state-of-the-art education solutions for the classroom and beyond.
Drive greater student outcomes.

Talk to an Insight specialist about a fresh approach to education.

Transformative
Transformative
To strengthen education worldwide, Intel and Microsoft promote and directly improve access to technology.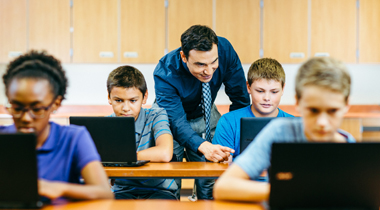 Prepared
Prepared
Inspire faculty members with professional development courses, leadership education and strategic curricula.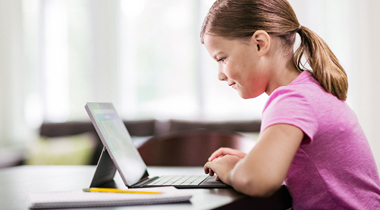 Innovative
Innovative
Get incentives such as Microsoft®- and Intel®- promoted competitions and research grants.
Intel empowers students.
See how Intel-powered devices and Microsoft's industry-leading software push students' imaginations.
Notebooks

Intel-powered notebooks enable students and teachers to collaborate and share materials from anywhere.
Networking

Keep everyone's connection fast, secure and reliable by securing your entire campus network with Intel.
Servers

Ensure performance and efficiency with Intel-powered servers — all tailored to your educational needs.
Gear up your classrooms.
Learn how Insight, Microsoft and Intel can transform your school.