Show and tell.
Change the way your organization communicates and collaborates with TechSmith software from Insight.
Now you can produce beautiful images and interactive, animated videos — giving you the power to communicate visually with the expertise of TechSmith's robust software tools, such as Snagit® and Camtasia™.
Provide exceptional visuals with Snagit.
Gain a complete tool for capturing images and recording video on Windows® and Mac® devices. Its file sharing and image editing capabilities enable you to capture, edit and share any image or video, anytime.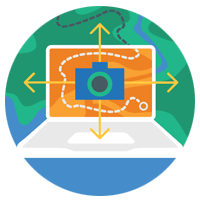 Panoramic
Panoramic capture capabilities give you one screenshot that captures it all.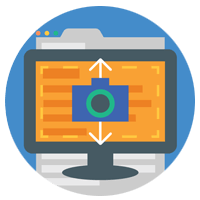 Scrolling
A scrolling capture gives you an entire page image in one snapshot, whether vertical or horizontal.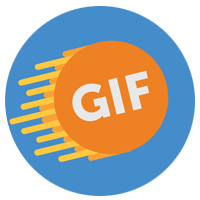 Animated
Create GIFs from short videos and create animations to show how to do quick tasks.

Easily create screen recordings.
Gain a complete tool for screen capture, video recording and more in Snagit from Insight and TechSmith. Combine traditional screenshots, video recording, image editing and file sharing to communicate more effectively.
The new Camtasia is here.
Camtasia™ video editing software from TechSmith makes video editing easy with a simple drag-and-drop editor function. Use screen captures or upload your own videos and add animations, music and captions. Try it for free with Insight.
Amazing videos in 3 steps
Camtasia gives you all the tools you need to make a video, even if you are a beginner. Choose your footage, whether through importing a video or recording your screen, make your edits and additions, and finish videos in hours. Add special effects to animate text, colors and images with drag-and-drop functionality.
Get creative. Now you can add music, animated backgrounds, icons, motion graphics and more into videos — giving you the freedom to edit as you please. With 64-bit performance, Camtasia works with your computer's processor to ensure exceptional output and beautiful visuals up to 4k.
Camtasia is the very best tool you can use for screencasting, especially in relation to the amount of training you need to be up and running.

Jay Bailey, CEO and Creative Director, RapidFire Consulting
Usability testing with Morae.
From focus groups to usability studies, Morae helps you gain insight in your user's experiences by providing you with powerful data. Record and remotely observe user interactions, efficiently analyze results, and instantly share your findings with anyone, anywhere.
Is TechSmith right for you?
Communicate more effectively with screen capture and video tools from Insight and TechSmith.