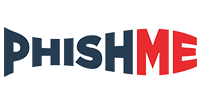 PhishMe CBFree
High quality, complimentary, computer based training.
Easy to Understand, Use and Adapt
We've made it easy for you to take advantage of this content. If you have a Learning Management System (LMS) that ingests SCORM-compliant materials, just download the files and run the training through your own LMS.
No LMS, no problem! PhishMe provides each module as a comprehensive, interactive PDF file allowing for the most flexibility for your organization.
Our current library of CBTs includes 15 security awareness modules and 3 compliance training modules. CBFree was developed using the latest eLearning techniques and trends that promote substantial engagement by the pupil. Each module takes about 5 minutes to complete and comes with an optional 5-15 minutes of interactive Q&A.Most of our security awareness modules are now available in 7 languages including English, Chinese, French, German, Portuguese (Brazilian), Spanish (Latin America) and Japanese. Languages are noted below.
Complete the form below to access the full set of Security Compliance CBT modules: