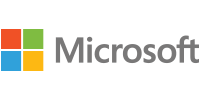 Microsoft SPLA
A Services Provider License Agreement (SPLA) enables you to host software services for end users.


Insight Webinar: Microsoft SPLA update
Leverage the recent changes to SPLA and manage your Microsoft business effectively.
Microsoft's No. 1 reseller
As Microsoft's No. 1 Services Provider License Agreement (SPLA) reseller — and the largest globally — Insight has the experience, expertise and education to support your SPLA strategy.
Dedicated support
Insight manages more than 4,000 SPLAs. Our dedicated team helps simplify SPLA management and assists with licensing user rights. Additionally, you'll get a monthly SPLA newsletter and Web demos.
Round out your portfolio.
Offer managed hosting services, dynamic data centers and productivity business applications to your customers with a Microsoft SPLA.