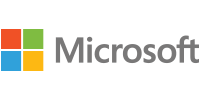 Microsoft Dynamics CRM
Drive better customer engagement with Insight and Microsoft.


Designed for the user experience

Teams Rooms extends beyond the capabilities of Microsoft Teams, with intelligent new features like one-touch join, content cameras for sharing physical whiteboards, and tools for proximity like the ability to transfer the room into a Teams meeting from your personal device.
Inclusivity above all
Teams Rooms is easily managed from one place with reimagined meeting room experiences that are fully immersive and driven by collaboration. Completely native to your device, Teams Rooms has an expansive device portfolio that integrates form factors across Android and Window operating systems.
Win and retain customers.
Microsoft Dynamics® CRM, available from Insight, offers social insight, business intelligence and campaign management. So you can better drive sales productivity in the cloud, on premises or with a hybrid approach.
Provide intelligent engagement.
Deliver amazing customer engagement and experiences with Microsoft Dynamics CRM solutions that fit your needs:
Microsoft Dynamics CRM
Microsoft Dynamics CRM Online
Manage your contacts.
Microsoft Dynamics CRM, available from Insight, helps you manage your business connections better by providing a versatile, integrated solution to contact management.
Why choose Microsoft Dynamics CRM?
Organizations of all sizes are using Microsoft Dynamics CRM to obtain new customers and keep the ones they already have. Find out how.