Imagine a worry-free path to the cloud.
As a Microsoft® partner for more than 25 years, Insight offers Modern Workforce Solutions that provide the IT support your business needs to fast-track sales opportunities and develop deeper customer relationships.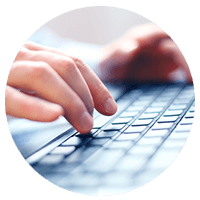 Flexible monthly billing
You can raise or lower licenses during the month, and see all of your charges on a single, all-inclusive bill.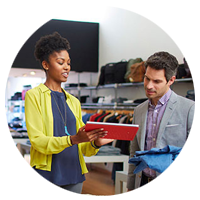 Rapid deployment
Gain installation and configuration services from Insight's certified professionals for a quicker transition.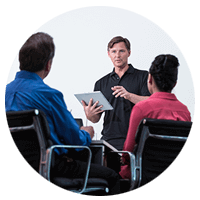 Platform training
Get training for both end users and administrators, including best practices and deployment consultation.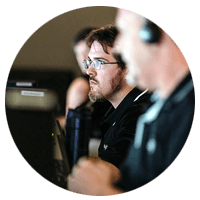 Support
Insight's cloud specialists will help you through provisioning and onboarding, and provide break-fix support.
What Microsoft Dynamics CRM can do for you
Microsoft Dynamics CRM Online provides valuable knowledge that's based on your customers' actions. This personalized and predictive data lets you optimize customer interactions, all from a convenient, cloud-based console.
This hybrid business solution combines sales and marketing efficiencies, and offers a resource for business intelligence, social insights, campaign management and other key customer relationship matters.
We made it easy to deploy Dynamics CRM Online.
From getting Microsoft Dynamics CRM Online up and running to providing support, we'll help solve your business challenges with our Modern Workforce Solutions bundle. Our bundle gives you Microsoft Dynamics CRM Online, step-by-step installation and configuration instructions, and U.S.-based Level 2 solution support.
How can Insight help you succeed?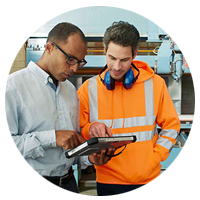 Focused on the big picture
With access to the leading cloud solutions trusted by organizations just like yours, our dedicated team of cloud specialists will customize a cloud environment that fits your budget and business.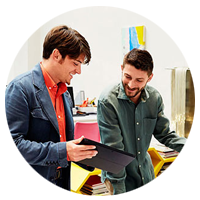 Our bundles save you money.
84% of cloud customers want an established relationship with a vendor.1 With Modern Workforce Solutions from Insight, you skip the high upfront costs in favor of a monthly fee that covers migration services, support and administration.
1 IDC Successful Cloud Partners 2013, IDC Buying Into the Cloud 2014, 2014 Forrester TRUE Brand compass.