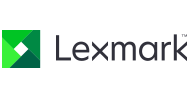 Print smarter - for less
Insight and Lexmark offer printers and print-management software that help you control costs, simplify functions, and access and store critical documents.
Browse all Lexmark products
It's easy to see why.
Today, 75% of the world's top banks, retailers and pharmacies use Lexmark.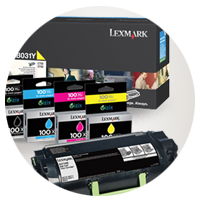 Control cost
Control costly color printing with color permissions and black-and-white lock mode.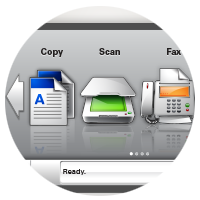 Simplify use
Simplify use with icon-driven access to basic MFP functions like copy, fax and email.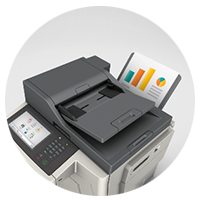 Save time
Save time by storing frequently printed documents online and print them on demand.
Print with vibrant, true colors.
Lexmark® color laser printers create vivid prints. Unison polyester core/shell toner and built-in PANTONE® calibration streamline the design process. And color replacement technology precisely matches colors.
Plus, Lexmark Ultra High Yield replacement toner cartridges produce up to 55,000 pages. That means significant cost savings. And power-saving modes automatically minimize energy output when not in use.