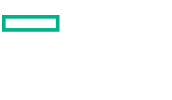 Build a smarter network
A simpler network is possible now. Use open standards, software-defined networking, automation and more to outperform your competition.
Talk to a specialist
Available to contract: STATE OF ARIZONA - UPS EQUIPMENT CONTRACT # ADSPO12-026685 (change | Cancel)
Searching all contracts in SEWP catalog
---
HP has split into two companies, for HP Inc. products visit the HP Inc. page.