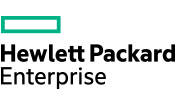 Hewlett Packard Enterprise
Instasale
Learn how offerings from Hewlett Packard Enterprise Services can help drive the evolution of the enterprise.
Servers
No matter what stage of your success journey you are on, HPE servers are designed to cover your needs, grow with your business and out-perform all your expectations.
Networking
HPE Networking offers a range of compatible solutions which work together with your IT framework to get your business assets communicating with one another.
Make sure that you have created a suitable environment to help your firm grow.
Options
Networking products from Hewlett Packard Enterprise set the standards for quality and reliability, and come with warranties you can depend on.
Is HP Enterprise Solutions right for your business?
Talk to an Insight specialist to find out.
HP has split into two companies, for HP Inc. products visit the HP Inc. page.