HP JetAdvantage Insights
Gain insights into print costs, printing behaviors and printer usage to drive efficiencies with cloud-based analytics.


Know your print environment.
HP JetAdvantage™ Insights is an intuitive dashboard tool that allows you to monitor any printer or Multifunction Printer (MFP) on your network. Make smart printing decisions with real-time data.
Optimize your investment.
Make every dollar count. Get an on-demand view of printing behaviors and device use — even for non-HP printers and MFPs. Maximize your company's resources, without the need for an expensive deployment.
Gain control.
HP JetAdvantage Insights gives you control and visibility into your print environment with user-friendly features.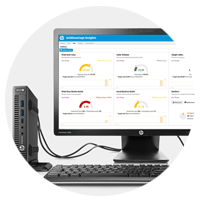 Intuitive dashboard
Get access to real-time data, at your fingertips. Say goodbye to data crunching and time-consuming analysis.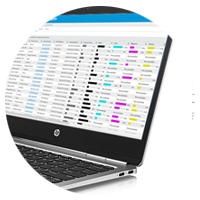 Total visibility
Accurately monitor every single device in your fleet — including non-HP printers, PC-connected printers and MFPs.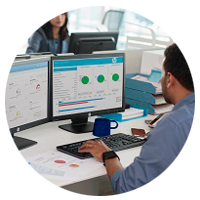 Easy to deploy
Monitor your printers without the complexity, hassle or capital investment of an expensive server-based setup.
Transform data into action.
See how you can trade data crunching for convenient, real-time analysis with HP JetAdvantage Insights, available from Insight.