Citrix GoToMeeting
Break through location barriers and travel holdups with GoToMeeting® online collaboration tools, available from Insight.
Make meetings personal again.
With GoToMeeting, every user receives a personal meeting room with a custom URL. Consider it your new base of operations. There, you can have unlimited meetings using the simplest interface. See how clear and easy communication spikes your productivity.
Imagine a worry-free path to the cloud.
Insight's direct relationships with premium partners, combined with our global capabilities, help us deliver a complete cloud solution for your organization.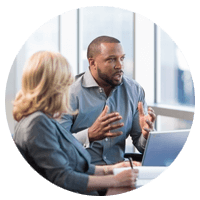 Vetted solutions
We extensively evaluate every technology provider and product, and only offer vetted, best-in-class cloud solutions.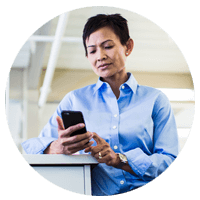 Deep cloud expertise
Don't navigate the cloud alone. We have the expertise to help you find, evaluate and select the right cloud solutions.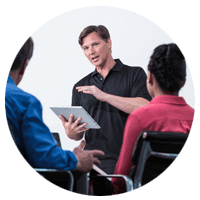 Extensive experience
With in-depth knowledge of the cloud, Insight's teams have extensive experience migrating and managing cloud seats.
Get more done.
Work faster and more efficiently. Citrix® GoToMeeting is there when you need it with unlimited meetings and clear communication.
Cut travel costs.
Meet as often as you like without a plane ticket or a drop of gas, and without running up your budget.
Boost sales.
Spend less time traveling and more time working with clients in your virtual meeting environment.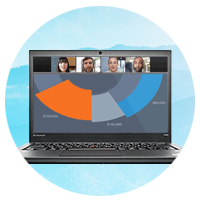 Build relationships.
HD video, clear audio and a shared screen give you great quality for your face-to-face virtual meetings.
GoToMeeting 101
Learn about the most common use cases and get insider tips and tricks for using GoToMeeting in this video presentation from Citrix.
Ready to add GoToMeeting to your business?
We'll provide the guidance and product information you need.