Upgrade your IT security
With today's increased frequency of attacks, now's the time to upgrade to an advanced security infrastructure.


Security around every corner
With Insight and Cisco, you'll get an advanced security solution that offers protection before, during and after an attack.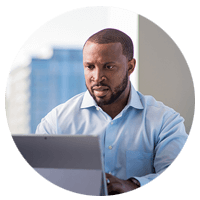 Advanced threat protection
Give your company tools to retrospectively uncover attacks, adapt to emerging threats and remediate attacks.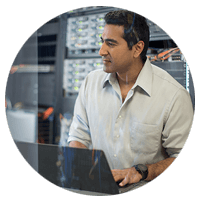 Network and data center security
Safeguard your network and data center with next-generation firewalls, secure access and cyberthreat defense.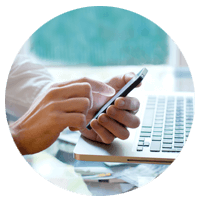 Secure mobility
Use proprietary tools for consistent security services, allowing your employees to work anywhere, anytime.
Are we secure?
Don't let this question keep you up at night. See how Cisco studies attackers, turns that data into intelligence and responds anytime, in real time.
Protect your mobile workforce.
Find out how you can securely manage mobile phones, tablets, laptops and desktops with Cisco® Meraki® Systems Manager. Devices, applications and users are easily and simply managed via the Meraki Cloud Dashboard.
Being proactive is better for business.
See how we combined Cisco technology with our robust services to help Ansell design and execute an unbeatable security solution to protect its business, stay proactive and modernize on a global scale.