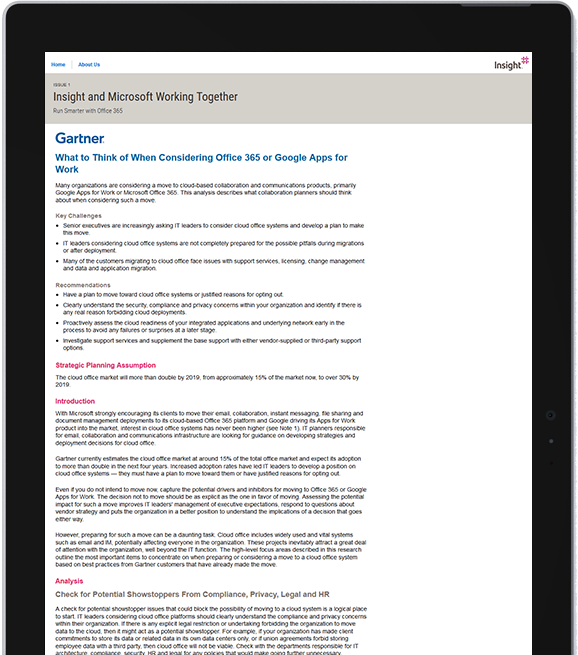 Learn more in the report.
Complete the form to view the report.
---
The cloud office market will more than double by 2019.
About 15% of offices are currently using the cloud.
The right platform can result in significant cost savings.
---
Who is this report for?
If you're thinking about moving to a cloud office system, you need to be prepared for the possible pitfalls in the process. With two leaders in cloud services to consider this report outlines key challenges and solutions to help you make the best decision.
What will I learn?
Gartner's report describes the most important items for IT leaders to concentrate on when preparing for a change to a cloud-based communication solution.
Topics include how to:
Check for compliance and legal restrictions.
Determine licensing questions and concerns.
Identify potential compatibility issues.
Investigate support and migration services. About the author
For more than 35 years, Gartner has been the leader in information technology research and advice. Gartner analysts provide actionable insight that business leaders rely on to make important decisions.
Learn more in the report.
When considering a move to cloud-based office productivity tools, you need a solid plan in place to improve your organization's outcomes.