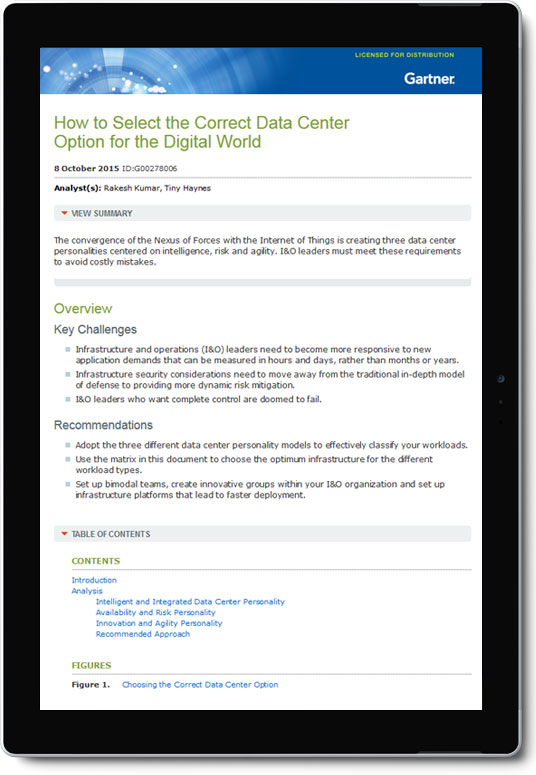 Learn more in the report & enter to win.
Receive the report in your email inbox and enter for your chance to win.
---
Of CIOs surveyed, 89% agree the digital world is creating new types of risk.
The Internet of Things (IoT) received $1 billion in funding from 2013 to 2014.
In 2014, enterprises designing and operating the IoT spent more than $40 billion.
---
What will I learn?
Having a strategic approach to choosing a data center infrastructure is crucial in both mapping out what's best for your organization and staying within your IT budget.
Topics include:
Effectively classifying your workloads
Understanding the current tension in traditional IT
Using a matrix to choose the optimum infrastructure
You could win.
Become a master creator with XYZprinting's first open-source filament printer. The da Vinci 1.0 Pro offers wireless connectivity and other features, including:
A new aluminum print bed that prevents warping
An intuitive calibration system for consistency
An auto-loading filament system for convenience About Gartner
For more than 35 years, Gartner has been the leader in information technology research and advice. Gartner analysts provide actionable insight that business leaders rely on to make important decisions.
Learn more in the report.
The new digital economy is creating data center challenges. See Gartner's suggestions to help you prioritize your needs so you can develop the best plan for your company.