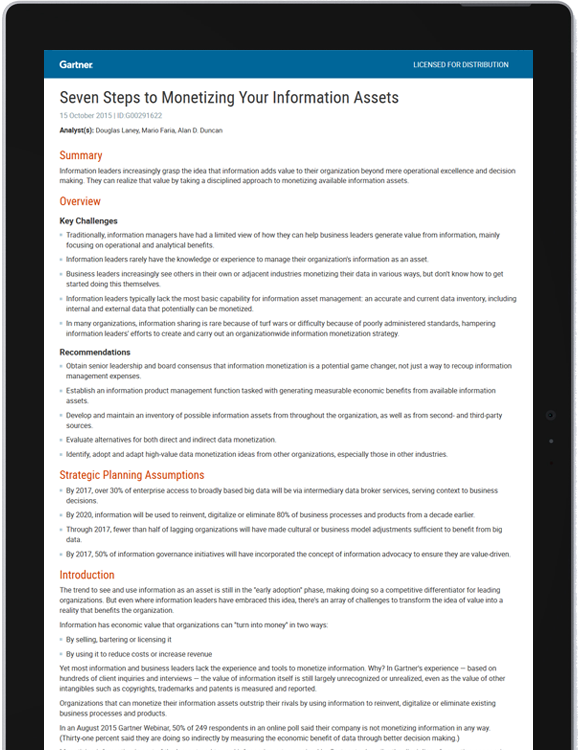 Learn more in the report & enter to win.
Receive the report in your email inbox and enter for your chance to win.
---
Fewer than 10% of Fortune 1000 companies have a data monetization strategy.
By 2020, annual data created is expected to reach 44 zettabytes, or 44 trillion GB.
The percentage of data delivering real value will grow from 22% to 37% by 2020.
---
What will I learn?
Find practical suggestions to help you fully realize the value of the data that's been collected in your organization.
Topics include:
Recognizing the monetary worth of information itself
Establishing information product management
Evaluating methods for direct and indirect monetizing
Testing data monetization ideas for feasibility
You could win.
The da Vinci 1.0 Pro 3–D printer from XYZprinting is the company's first open-source filament printer.
New aluminum print bed prevents warping.
Intuitive calibration system ensures consistency.
Bundled software lets you easily adjust settings. About the author
For more than 35 years, Gartner has been the leader in information technology research and advice. Gartner analysts provide actionable insight that business leaders rely on to make important decisions.
Learn more in the report.
Making your company's data earn money is one of today's newest business challenges. Discover how you can get a financial return from your information.