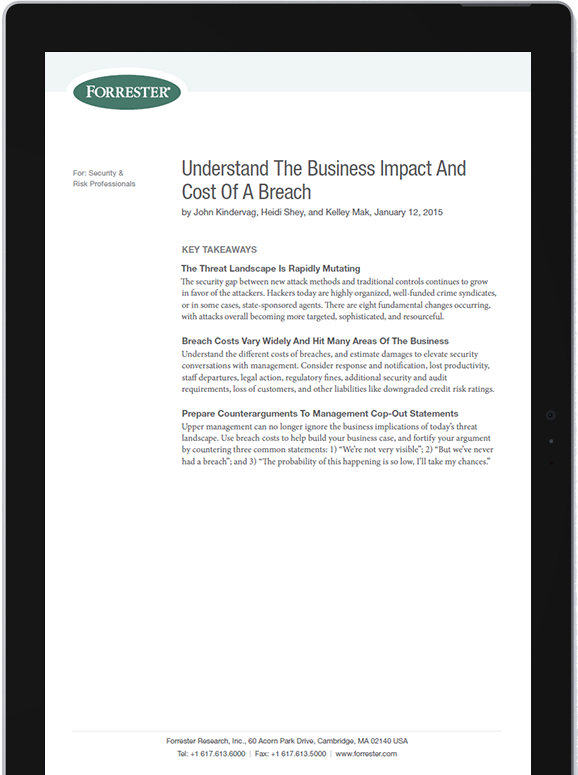 Learn more in the report & enter to win.
Receive the report in your email inbox and enter for you chance to win.
---
The estimated global loss from cybercrime is $575 billion annually.
Cyberattack methods are changing in 8 fundamental ways.
In 2013, 35% of data breaches globally were in Web applications.
---
What will I learn?
This Forrester report explains the ways cyberattacks are changing and helps security and risk leaders build arguments for investments in necessary security measures.
The report includes details on:
The complexity and methods of cyberattacks
The real cost of a data breach — money and more
Security architecture and operations investment
Learn more in the report.
The security gap between new attack methods and traditional controls continues to grow. Discover evolving forms and costs of data breaches and ways to elevate security conversations with management.
You could win.
Become a master creator with XYZprinting's first open-source filament printer. The da Vinci 1.0 Pro offers wireless connectivity and other features, including:
A new aluminum print bed that prevents warping
An intuitive calibration system for consistency
An auto-loading filament system for convenience
---
Insight's Featured Security Partners