Episode 4

Olive Garden Salad & Breadsticks — Or, the Same Experience Everywhere
Nothing's more comfortable than the familiar. Consistency is key when it comes to brand loyalty and truly building a relationship with the customer that goes beyond the checkout and into the purchasing cycle.
Spend some time with BlueMetal's Brian Short and Dan Casey to learn how branding, design and user experience have impacted IT, from app development and beyond.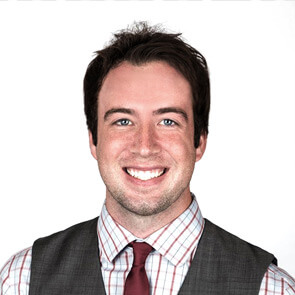 Dan Casey
As BlueMetal's creative director of strategy and design, Dan leads the practice and oversees the delivery and quality of work done by his team of digital strategists and user experience and visual designers.
Brian Short
Brian, a programmer and development manager, is currently a practice director at BlueMetal, where he leads the open-source and Java practice. He is also very involved in the local open-source community.