The Year in Data Center: 2015
With a new year upon us and disruptive trends like cloud computing, mobile and the Internet of Things (IoT) evolving at a breakneck pace — and overarching considerations of security and energy — the data center landscape is changing. Let's look back at 2015 and forward to 2016.
Storified by Insight · Sun, Dec 13 2015 18:53:14
While fundamentally data centers haven't transformed, they have never been more central to the way businesses run. Companies, and their clients and employees want access, and they need it now. To meet the growing requirements of storage, capacity, bandwidth and compute — and to strategically align workloads to on-premise and cloud solutions — we need to build a smart infrastructure for today, and prepare to respond to the demands tomorrow will bring.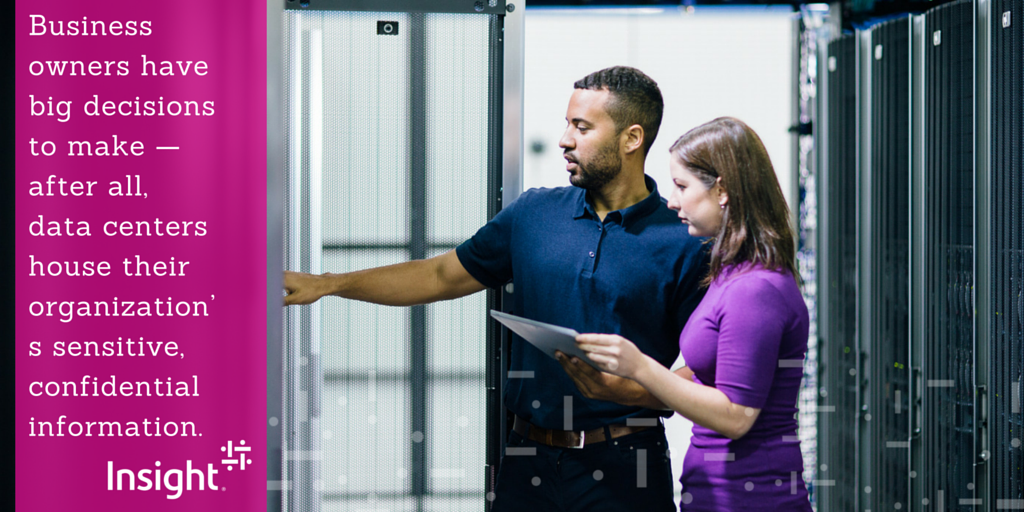 Today, business owners can choose between converged infrastructure, hyper-convergence, OpenStack, hybrid cloud and software-defined data center architecture options.
Data Center Year in Review: 2015 - The Data Center Journal https://t.co/d3Y2VsO3cu
The type of data center architecture your business needs depends on a number of circumstances, including the sensitivity of company information, IT staff size and experience, and regulatory hoops to jump through.
Here's Who Made Gartner's 2015 Magic Quadrant For Data Center Outsourcing: Companies such as IBM, HP, Dell and... https://t.co/bYTmxgPhhw
By working with the right partner, you can easily
get your arms around the entire data center
today and beyond. At Insight, for instance, we vet and provide Intelligent Technology™ capabilities from all of our data center partners. Since one size does not fit all with data center automation, our partners — APC, Cisco, Microsoft, HP, Dell and more — can provide the best blend of hardware, software and services depending on your needs.
2016: The Year of The Data Center https://t.co/pe8Axe3euE
Data center design for adapting to the IoT, cybersecurity advances, cloud and energy consumption is only the beginning of what we'll see in 2016. Knowing the amount of data out there and understanding the flood of information to come are clues to consider working with a secure and reliable data center partner. It's the difference between surviving and thriving in 2016 and further.