Your source for valuable thought leadership
A partner you can trust
When you subscribe to our email list, you will only receive a maximum of two emails per week and can unsubscribe at any time.
Privacy policy
At Insight, we are committed to protecting and respecting your privacy. We will not share, rent or sell the information your provide.
Industry news
Our goal is to connect you to relevant articles, webinars, videos and more that address solutions and services for every industry.
We'll help you turn ideas into value.
Technology is not only supporting the business; it's becoming the business. See how Insight provides the expertise, technology and solutions needed to help you manage business today and transform the future.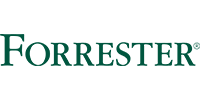 About the author
Forrester Research is one of the most influential research and advisory firms in the world, working with business and technology leaders to develop customer-obsessed strategies that drive growth.
Stay informed.
Subscribing to our email list gives you access to the latest IT trends and solutions