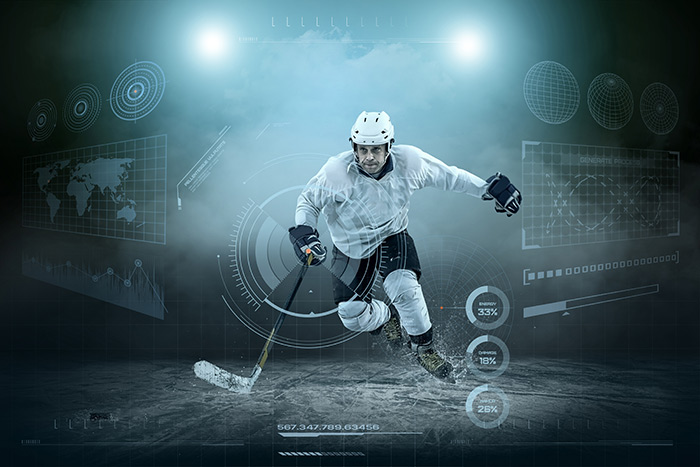 Where: Bell Centre
Restaurant La Mise au Jeu
275 Saint Antoine Street West Niveau 1
Montréal, QC
H3C 5E8

Date: Thursday, June 6, 2019

Technological change occurs at an exponential rate and is affecting all business in all industries. Canada has a multi-billion-dollar sports industry and these technological advances have affected everything from athlete training, ticket purchases, and fan interactions.
Insight Canada's Senior Vice President John Dathan and HP Canada's President and CEO Mary Ann Yule would like to invite you to a private event, where Montreal Canadiens President and CEO Geoff Molson will speak about Technological Change in the Business of Sports. Learn about his experiences with dealing with the digital transformation and how his businesses have adapted over the years.
Following the event, there will be a guided tour of the Bell Centre and a drawing for a Montreal Canadiens jersey signed by Carey Price!
Time left until the event:

00

days

.

00

hours

:

00

minutes

:

00

seconds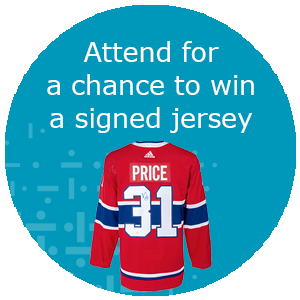 | | |
| --- | --- |
| Time | Description |
| 12:00 pm – 12:45 pm | Registration and Lunch |
| 1:00 pm – 1:15 pm | Insight Welcome by John Dathan |
| 1:15 pm – 1:30 pm | HP Inc Welcome by Mary Ann Yule |
| 1:30 pm – 2:15 pm | Keynote by Geoff Molson |
| 2:15 pm – 3:00 pm | Guided tour of the Bell Centre |
Parking
Parking at the Bell Centre is included. Please enter at 1225 Saint-Antoine Street West. You will receive a parking voucher when registering onsite.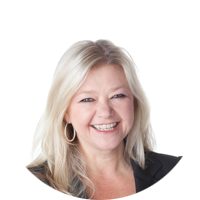 Mary Ann Yule
President & CEO
HP Canada
Mary Ann Yule, President & CEO of HP Canada has a proven track record of driving results and delivering breakthrough market outcomes across HP's portfolio. Mary Ann is credited with establishing HP as the most sustainable technology company in Canada1 as well as one of Canada's Best Diversity Employers in Canada (2018). She holds a Kellogg-Schulich Executive MBA, attended Ryerson University's Business program and holds numerous professional accreditations, including Six Sigma Executive Champion. Mary Ann currently serves on the Board of Directors of the Information Technology Association of Canada (ITAC).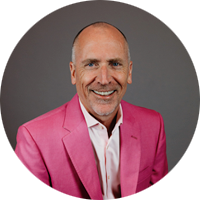 John Dathan
Senior Vice President & General Manager of Insight Canada
Over a nine-year tenure at Juniper Networks starting in 2005, John Dathan grew the business by more than 500 percent. In 2014, he joined HP to lead the networking business in Canada where his role evolved to several sales leadership positions prior to his final executive position there. He served as vice president and general manager for Hewlett Packard Enterprise, Canada, responsible for leading HPE's Canadian sales organization. In 2018, John joined Insight with more than 30 years of sales and business management experience in the IT industry. In his new role, Dathan fosters deep partner relationships and meaningful connections with clients to help them efficiently manage their current IT needs and transform ahead of future challenges.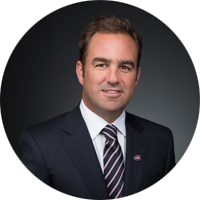 Geoff Molson
Owner, President and CEO
Groupe CH
Mr. Molson is the Owner, President and CEO of Groupe CH which includes the Club de hockey Canadien, evenko, l'Équipe Spectra and Just for Laughs. Mr. Molson is also a Board member and ambassador of Molson Coors Brewing Company, the oldest brewery in North America. Founded in 1786, Mr. Molson represents the seventh generation of family ownership of this global business. Community involvement is engrained in the family values and Mr. Molson proudly serves on several boards and committees of importance to the community.
*Please note the majority of this event will take place in English, although questions and comments will happily accepted in French.
1Canada's Most Sustainable Technology Company:
http://h20195.www2.hp.com/v2/GetDocument.aspx?docname=4AA7-0671ENCA&jumpid=in_r138_ca/en/corp/sustainabilityathpcanada/hero-banner-environmentally-responsible