Insight management
We're led by an accomplished coalition of information technology experts, progressive business strategists, and sales and accounting professionals.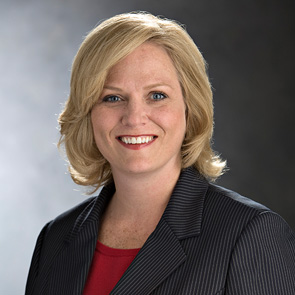 Helen K. Johnson
Senior Vice President and Chief Financial Officer, North America
Insight
"I enjoy enabling our client-facing organizations with relevant financial and business information to help them be successful.
When they win, our team helped. That's the fun stuff."
Get to know Helen.
Once she earned her accounting degree, Helen Johnson anticipated a pretty standard CPA career path. But her experience in accounting, treasury and corporate finance across multiple industries gave Helen a view into a range of clients, businesses and industry-specific challenges. Her ability to identify different economic drivers and paths to profitability across diverse end markets brought her to Insight.
After graduating from Arizona State University, Helen started her career in public accounting and then chose a permanent path in the corporate world. Her early work found her delving into company financials in a variety of fields, including healthcare, real estate, electronic payments and IT. She discovered the most interesting part of her work was learning each organization's unique structure. With that knowledge, she leveraged the company's strengths and opportunities to meet basic financial goals like growth, profitability and operational efficiency.
Helen's experience taught her the dynamics of restructuring, resource allocation and process optimization. Her skills in these areas took her to eFunds Corp., where she served as senior vice president and treasurer for seven years.
Insight hired Helen as senior vice president and treasurer in 2007 to drive our capital acquisition, risk management and investor relations activities. In January 2013, Helen was named chief financial officer for Insight, North America. In this role, she works side by side with the management team to develop a more information-based culture focused on driving business performance. These efforts have expanded the finance team's role in the business. This has closely aligned fiscal planning with business analytics and sound accounting practices to drive growth and financial success.
Ready to connect your business?
5,100+
software, hardware and cloud partners
4,000+
sales and service delivery professionals
21
countries with Insight operations